News

For upcoming events you can check out my:


Twitter



Feel free to add my banner on your page:


Modelmayhem.com

MySpace






News 2019 | 2018 | 2017 | 2016 | 2015 | 2014 | 2013 | 2012 | 2011 | 2010 | 2009 | 2008 | 2007

News, events 2019



January 12, 2019
Zirconia Starfighter performing at Bronx Club (12.1.2019, Athens)

Happy New Year everyone! Hope New Year's Eve found you doing what you love most and being with your beloved ones. For me it was just another working night of dancing and travelling as I mentioned at my last news-update for 2018. So, for those who remember, you may find some few pictures of my show during NYE at Melydron Club here (31.12.2018, Galaxidi GR). At the 4th of January I was invited to perform at Shisha Plus (4.1.2019, Menidi, Athens GR).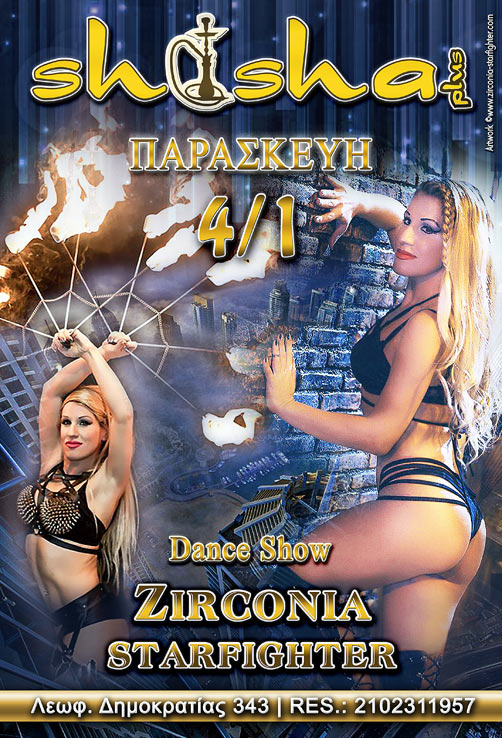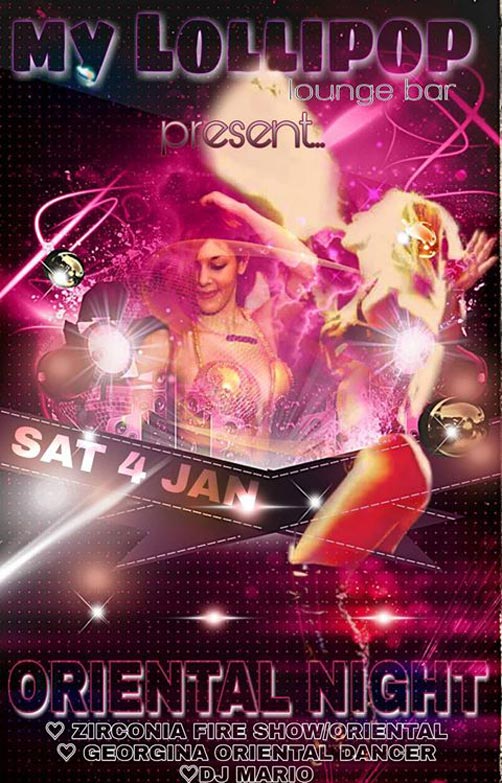 On Saturday the 5th, I go-go danced at My Lollipop Lounge Bar (5.1.2019, Gazi, Athens GR) and later at Rendez-Vous Club, the best after in town and Zografou Area.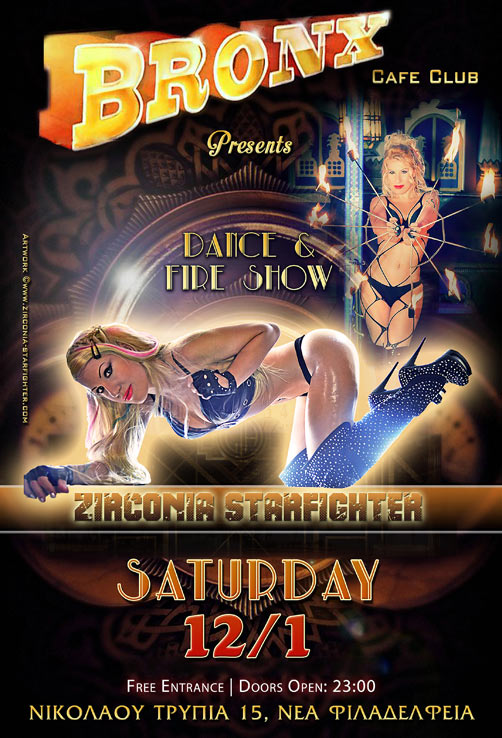 Later, on Saturday the 12th I danced and performed at Bronx Cafe/Bar (12.1.2019, Athens GR). This month found many people in my country going down with serious sicknesses and a really dangerous flu which I got too and, this didn't let me work as much as I wanted. The good news though are that I finished my Nail Art School (Nail Point Academy) and now I feel much better having another diplom in my hands and knowlegde on something new for me! On Saturday the 19th I danced at Dikastirio Club (19.1.2019, Peristeri, Athens GR).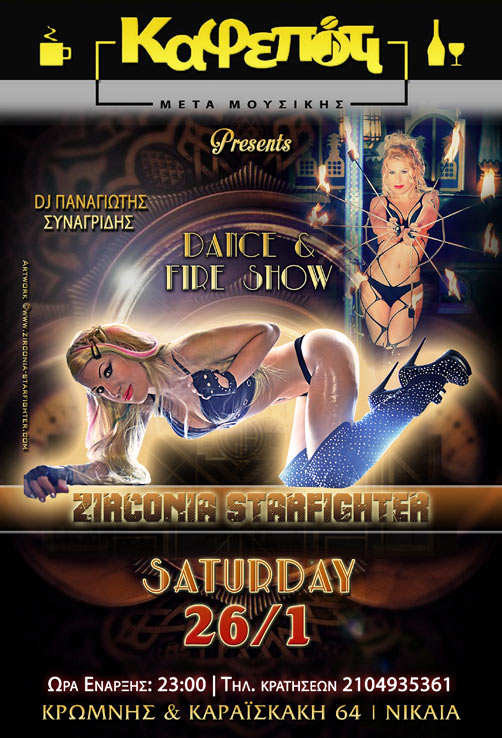 Saturday the 26th, was the last of this month and found me dancing & performing at a bar/restaurant, Kafepoti Meta Mousikis (26.1.2019, Nikaia, Athens GR). I had a great time though at all parties and places and, can't wait for February and March with the carnival parties that approach! Stay tuned and may this year bring you happiness, health, love, wealth and prosperity!

News 2019 | 2018 | 2017 | 2016 | 2015 | 2014 | 2013 | 2012 | 2011 | 2010 | 2009 | 2008 | 2007