News

For upcoming events you can check out my:


Twitter



Feel free to add my banner on your page:


Modelmayhem.com

MySpace






News 2018 | 2017 | 2016 | 2015 | 2014 | 2013 | 2012 | 2011 | 2010 | 2009 | 2008 | 2007

News, events 2018



August 15, 2018
Zirconia Starfighter dancing for 'Guilty Nights' Party at Jojo Nightclub (31.8.2018, Athens GR)




Holidays isn't my strongest task. However this time I decided to miss for some few days and travel at my besties places in Nafplio, Salamina etc.. So, I danced a little bit less this hot month and I had more fun relaxing, swimming and tanning with the best people ever! I must admit these were some of the best holidays I ever had. On Saturday the 4th I go-go danced at City's Vibe club in the center of Athens in Kypseli Area. On Wednesday the 15th of August, we had a national religious celebration (and day off) so, I danced at Stathmos Bar in Davlia (15.8.2018, Davlia GR).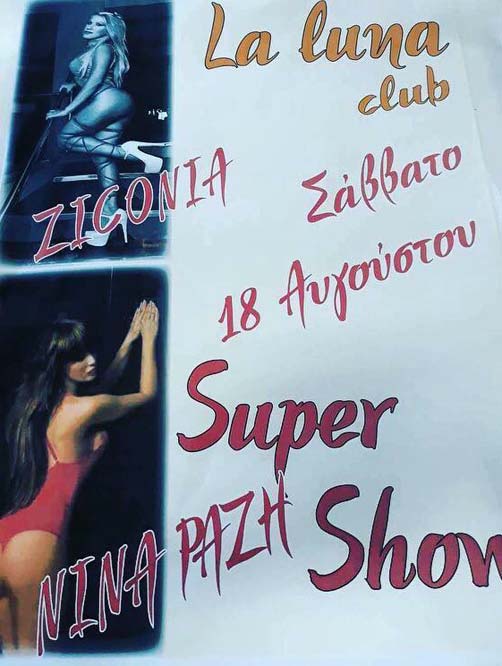 At the same section in my gallery you will also find some pictures from my holidays. On Saturday the 18th I danced at La Luna Club at Nea Styra (18.8.2018, Evia GR). Next Saturday the 25th, I danced in Rethymno at a huge pool party. I hadn't visited that place in Crete for a long time so, I took advantage of the opportunity I had there to visit some old good friends!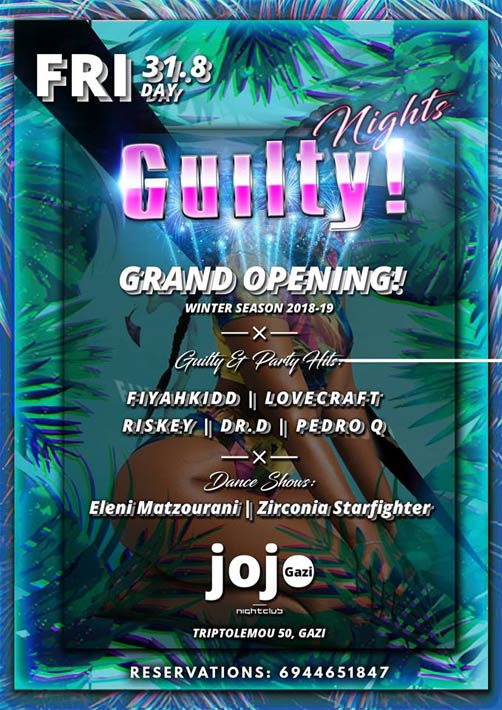 Last Friday of this month I got booked by some dj friends at Jojo Night Club in Gazi Area (31.8.2018, Gazi, Athens GR). Their new party is called "Guilty Nights" so, we shared the bar -dancing- with another amazing dancer! I am always grateful to my friends & working partners when such things happen. Quite a different summer than the rest I had the last 3-4 years. Hope it will be even better in the future!

News 2018 | 2017 | 2016 | 2015 | 2014 | 2013 | 2012 | 2011 | 2010 | 2009 | 2008 | 2007