News

For upcoming events you can check out my:


Twitter



Feel free to add my banner on your page:


Modelmayhem.com

MySpace






News 2017 | 2016 | 2015 | 2014 | 2013 | 2012 | 2011 | 2010 | 2009 | 2008 | 2007

News, events 2017



August 24, 2017
Zirconia Starfighter go-go dancing at Bee Bar (19.8.2017, Antiparos GR)





Summer's last month, found me go-go dancing mostly at some well known venues in Athens like Home Club for Pink Fridays and All Star Parties in Galatsi Area (4 & 12.8.2017, Athens GR). At the 5th of August I also danced at Guess Music Club in Marousi. On Sunday the 6th, I traveled to Sparti (Lakonia GR) to visit Panagitsa Neratziona Beach Bar and go-go dance there during their afternoon party.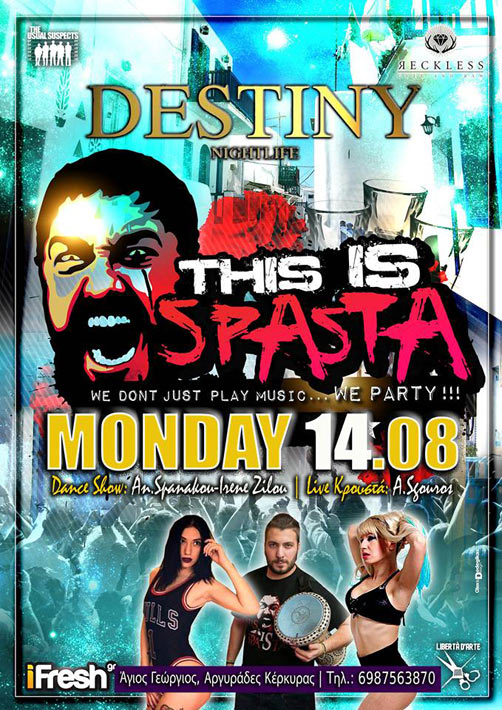 On Monday the 14th of August, one day before the annual summer national/religious celebration (of the 15th), I traveled to Corfu along with the people of "This is Spasta" party, probably the most famous Greek party of Athens at the moment, to entertain people at Destiny Nightlife Club. When we arrived there, the bad news were that police doesn't let the clubs of southern Corfu to keep their night-clubs open after 2'am. I had heard about that rumour before but, I didn't expect things to be that harsh and unfair for these people and their jobs over there. Police had absolutely filled up all the entrances of the venues there, managing an insane control everywhere. So, the party was cancelled at the moment we arrived. However, I kept all positive things out of that experience: The amazing people and co-operators I met, the productive conversations we had and all the positive vibes that remained at the end.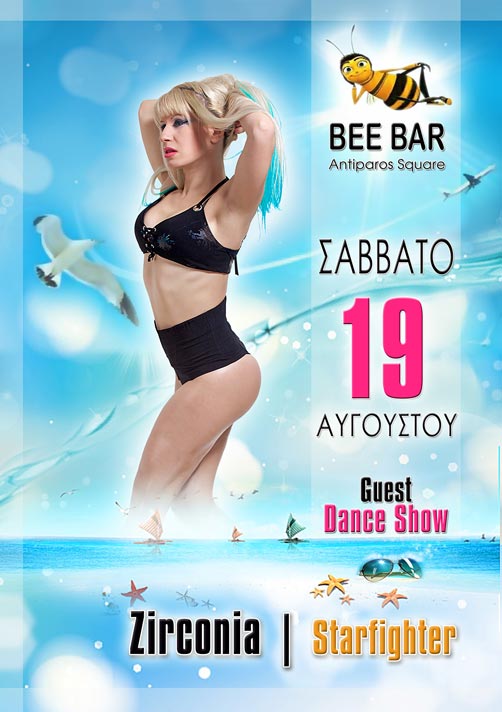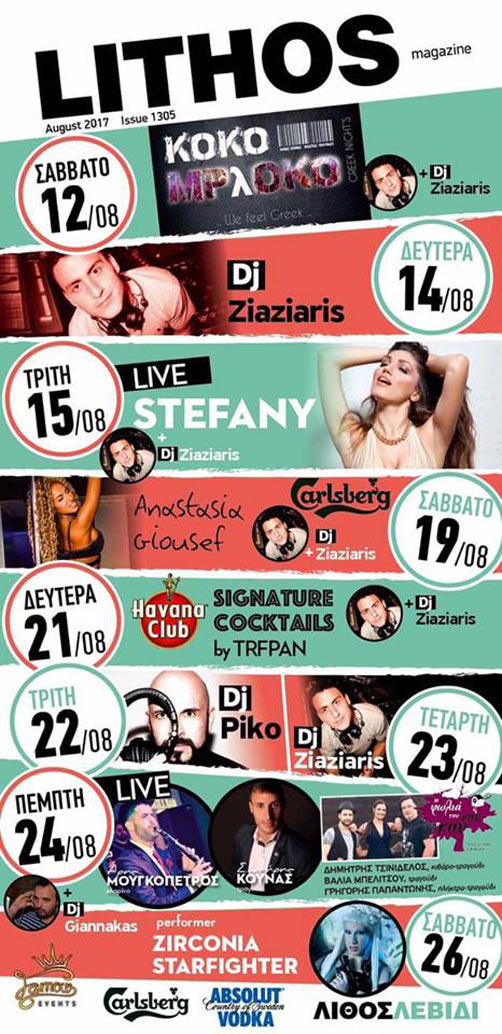 On Saturday the 19th I had the chance to travel to Antiparos island for the first time in my life. I go-go danced at Bee Bar where I met with some really cool people and, I also met with old friends & ex-resident dj's of our dark alternative-oldschool clubs in Athens. They used to say that Antiparos is the main preference of alternative scene people for a nice vacation. On saturday the 26th I am invited to perform for the first time at Lithos Club in Levidi (26.8.2017, Arcadia GR). It will be a pleasure to meet you all there! Wishing you all the best for the rest of summer days!


News 2017 | 2016 | 2015 | 2014 | 2013 | 2012 | 2011 | 2010 | 2009 | 2008 | 2007