News

For upcoming events you can check out my:


Twitter



Feel free to add my banner on your page:


Modelmayhem.com

MySpace






News 2017 | 2016 | 2015 | 2014 | 2013 | 2012 | 2011 | 2010 | 2009 | 2008 | 2007

News, events 2017



November 3, 2017
Zirconia Starfighter go-go dancing at Kaseta Club (3.11.2017, Markopoulo GR)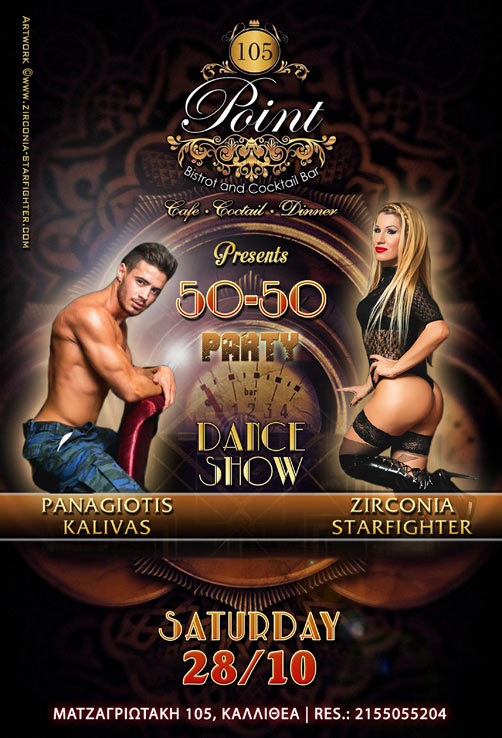 November finds me with more dancing jobs than show appearances. Last time I danced at Point 105 Bar/Restaurant in Kallithea (if you remember a bit). In the meantime, I study a lot on another job that has to do with my office projects. November is always a lazier month for me though than December. So, this month started with my dancing participation at Kaseta, probably the best club in Markopoulo & Koropi Area in Attiki (3.11.2017, Markpoulo GR). Meanwhile, the next day, Saturday the 4th, they introduced me to a new (old) club & cafe/bar called "Saxar". This place is located near to my place and it's an amazingly cozy bar to have fun. So, I performed there for its opening party on Saturday (4.11.2017, Athens GR). On Saturday the 11th, I also go-go danced for the birthday party of my beloved Cielo Cafe/Bar in Kallithea (11.11.2017, Athens GR). We successfully celebrated its 4th anniversary!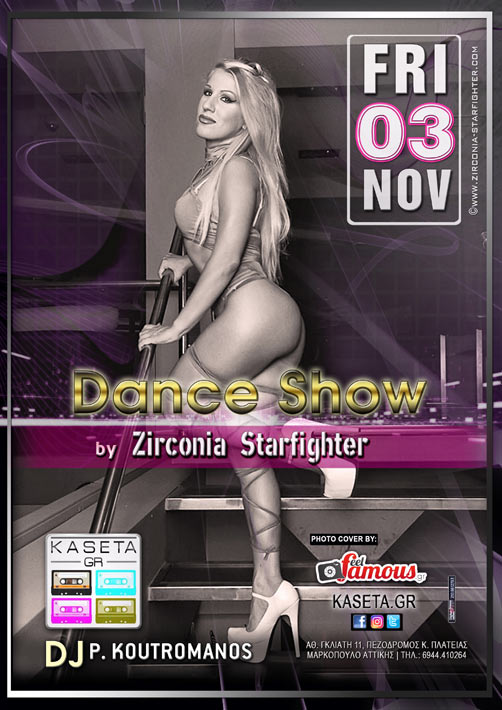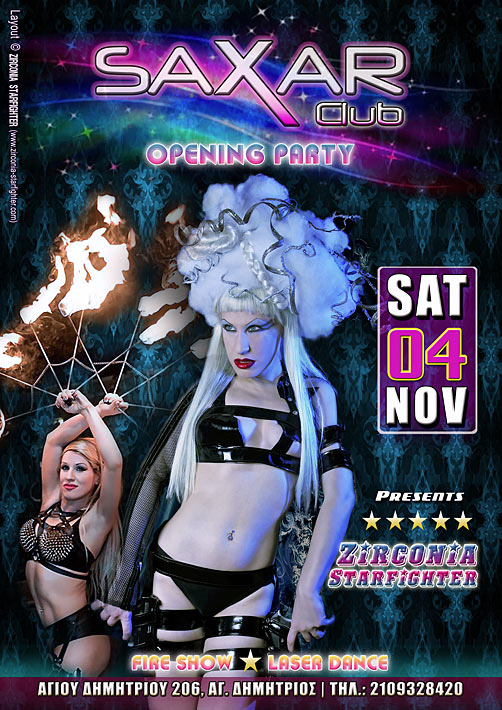 Later, at the 18th of November, I had a double event on Saturday. I started at El Sahara in Bournazi Area (18.11.2017, Peristeri GR) and continued later at Korona Rosso in Keratsini Area (18.11.2017, Piraeus GR). In all of these cases I danced and performed as well with some fire-play.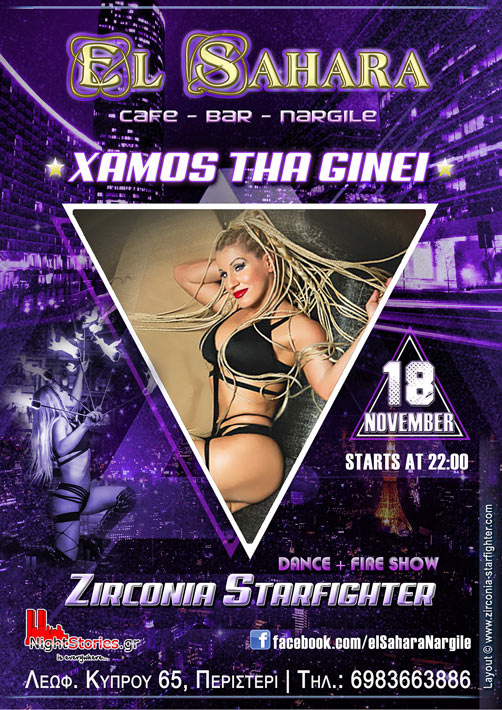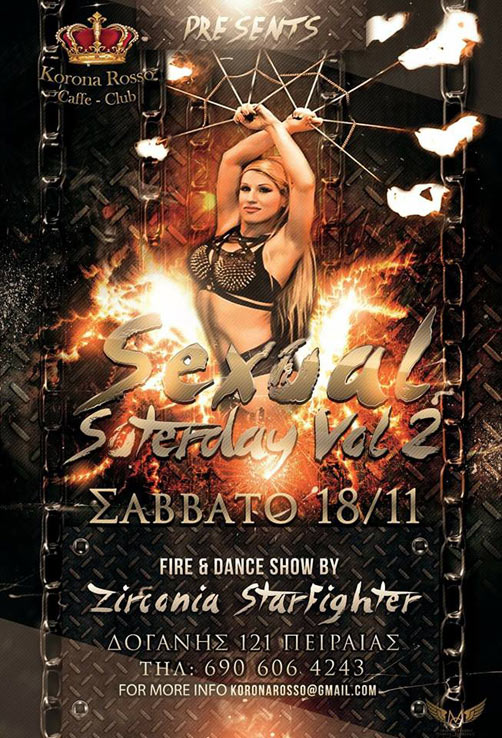 At the end of the month, I go-go danced at Ozel Club in Kypseli for a senior high school party (24.11.2017, Athens GR) and, on Saturday the 25th I danced & performed my 'Grinding Party-Monster' act at my favorite bar in Panormou Avenue! Bocca Bar was the best place to close my month in a smooth and lovely way. As I have to arrange not only my Christmas dance shows and appearances but, also my X-mas design & communication projects, I kinda start wondering if I am gonna make during the next month (which also happens to be my birthday month as well!). But, as far as I remember myself, I finally manage to be punctual in everything.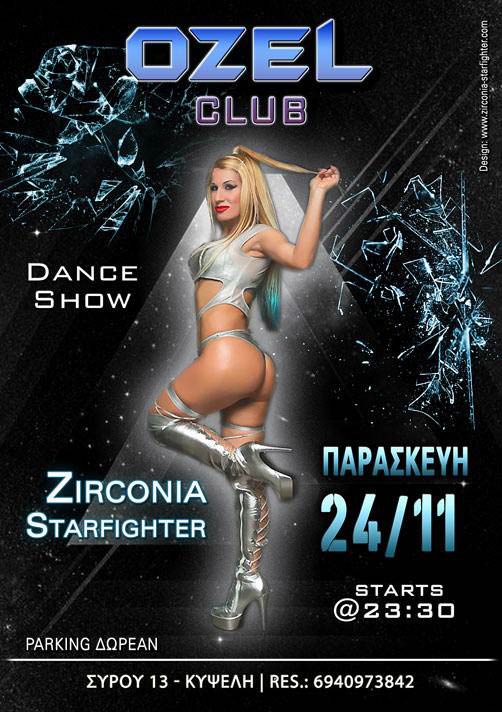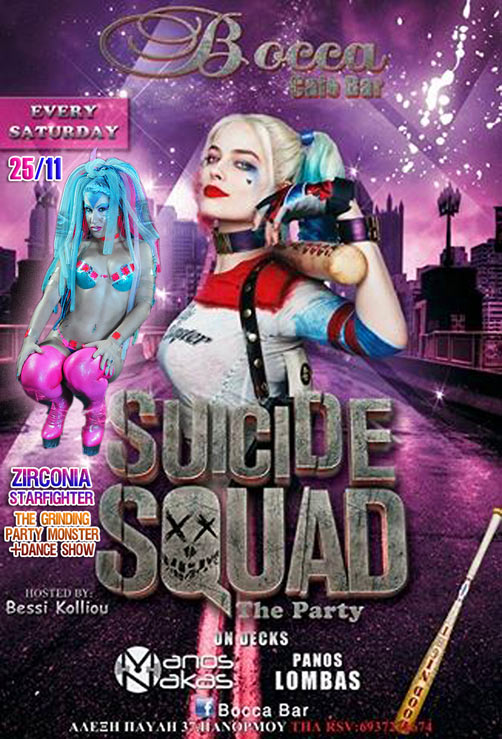 News 2017 | 2016 | 2015 | 2014 | 2013 | 2012 | 2011 | 2010 | 2009 | 2008 | 2007