News

For upcoming events you can check out my:


Twitter



Feel free to add my banner on your page:


Modelmayhem.com

MySpace






News 2017 | 2016 | 2015 | 2014 | 2013 | 2012 | 2011 | 2010 | 2009 | 2008 | 2007

News, events 2017



July 19, 2017
Zirconia Starfighter performing for D6 Birthday Party (29.7.2017, Samos GR)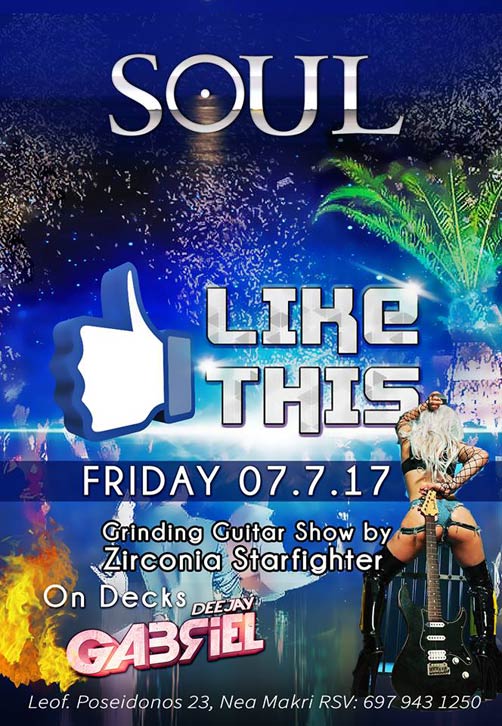 July started with my grinding guitar performance at my beloved Soul Club at Nea Makri (7.7.2017, Nea makri GR). On Saturday I go-go danced at a local cafe called Cielo where I had also danced in the past (8.7.2017, Athens GR). On Friday the 14th I had the pleasure to double-fire perform with Didi at Senso Club (14.7.2017, Chania, Crete GR). Saturday the 15th I kept on go-go dancing at Cielo Cafe.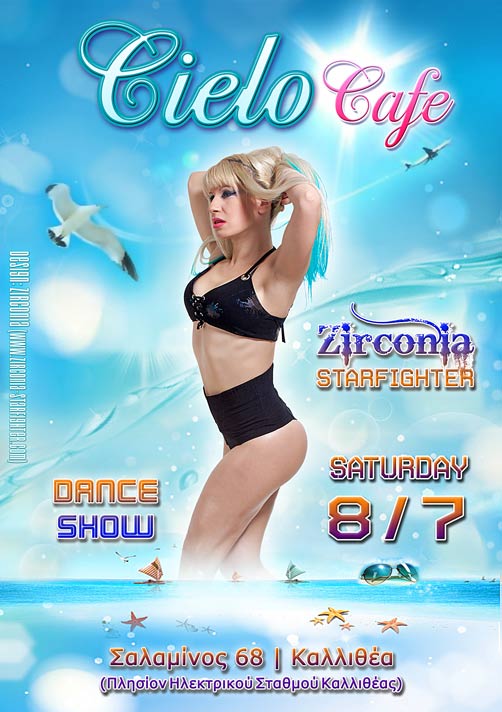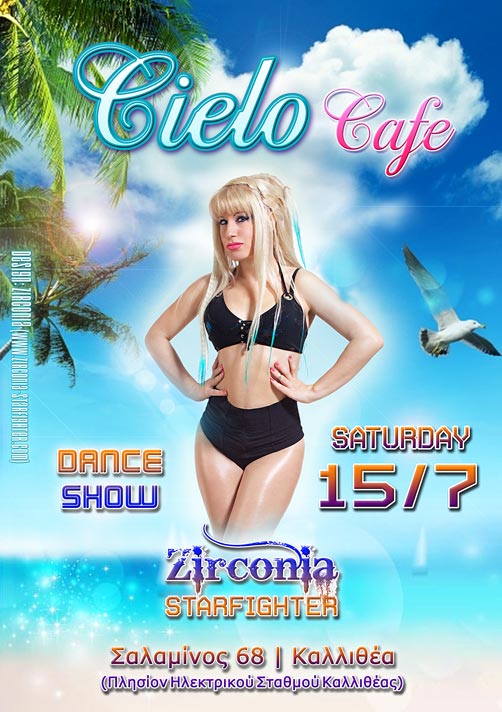 Later on July the 21st I traveled to one of my favorite islands, Lefkada for a fire & dance show at Kardu Club. At the 22nd I was booked at a party near Corinth. But, my favorite booking of all, was the Birthday Party of the biggest club in Samos, D6 Summer Club (29.7.2017, Vathy, Samos GR), where I also had a double fire show as well. I had visited Samos numerous timnes last year and this year as well but D6 was something I really missed. Stay tuned!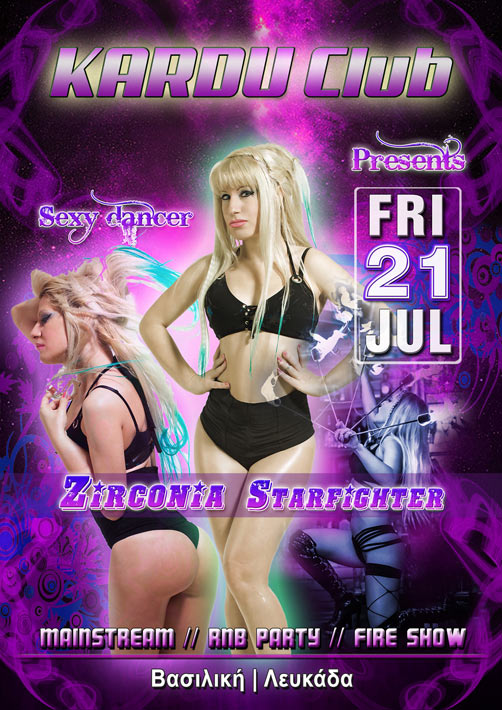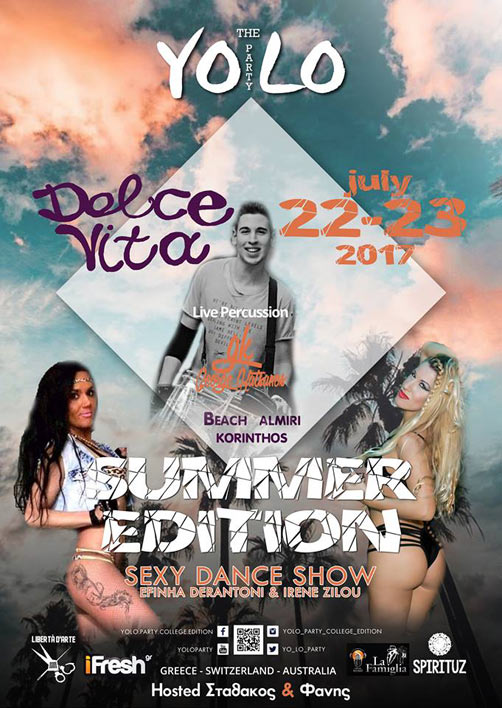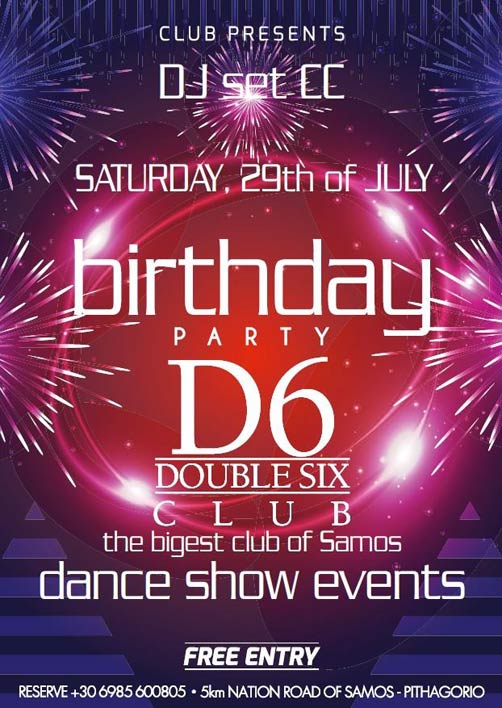 News 2017 | 2016 | 2015 | 2014 | 2013 | 2012 | 2011 | 2010 | 2009 | 2008 | 2007