News

For upcoming events you can check out my:


Twitter



Feel free to add my banner on your page:


Modelmayhem.com

MySpace






News 2018 | 2017 | 2016 | 2015 | 2014 | 2013 | 2012 | 2011 | 2010 | 2009 | 2008 | 2007

News, events 2018



April 21, 2018
Zirconia Starfighter dancing at Bocca Bar (21.4.2018, Athens GR)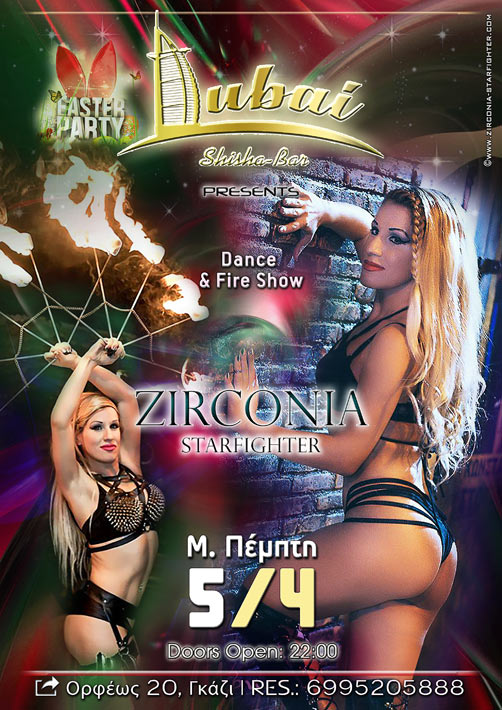 April started with me go-go dancing and performing since day one (April Fools' Day) at Dubai Shisha Bar. I repeated my performances during Easter celebration week-days also on Tghursday the 5th at the same amazing place! I celebrated Saturday night of 'Christ's Resurrection' at te church with my beloved friends and then I left for Moulin Rouge Bar for my performances. It was my first time there and we continued a co-operation the next days of the month as well. People there were really warm, I so liked them!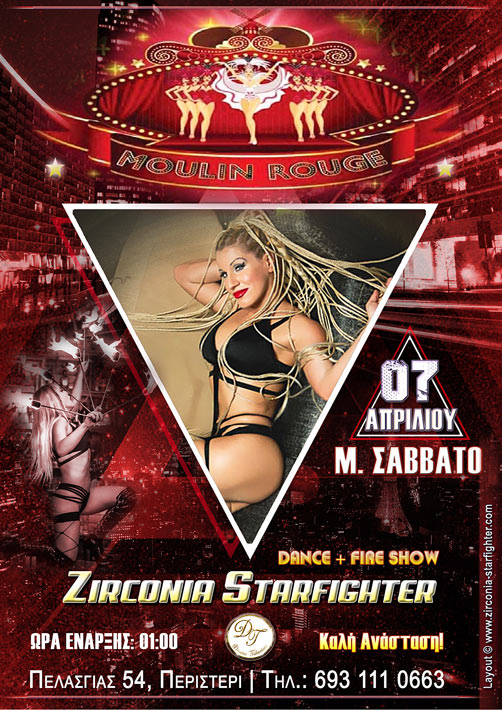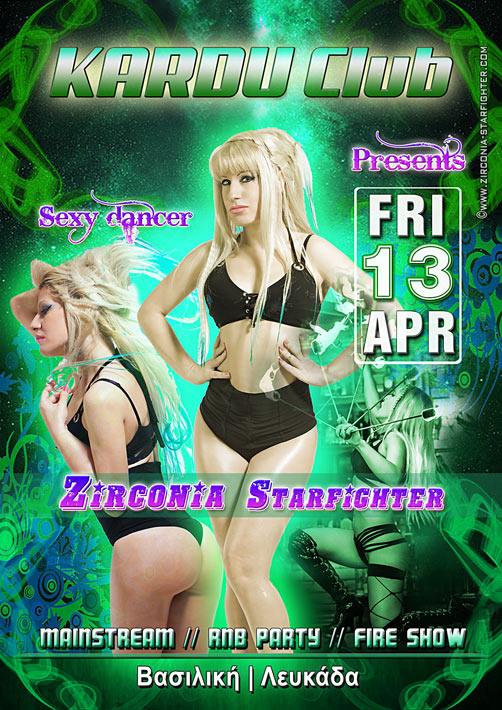 On April the 13th I traveled to Lefkada after a long time to go-go dance at Kardu Club in Vassiliki (13.4.2018, Lefkada GR). On Saturday the 14th, I danced & performed at my favorite by far Dikastirio Club. On Friday the 20th, I danced & performed my fire show again at Moulin Rouge Bar.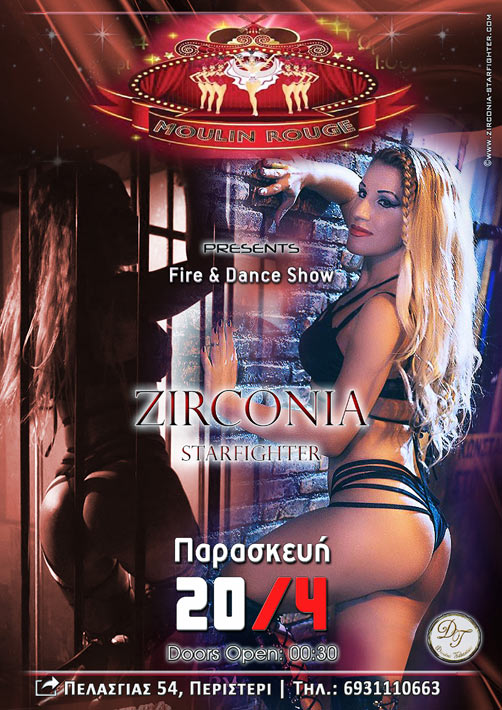 On Saturday the 21st of April, I performed along with my dancing partner Nina a new show we prepared, named 'Geisha Led Show' with led-fans and Geisha dance-wear costumes. The place was Bocca Bar of course, one of my favorite cafe-bars in Panormou Area. On Sunday the 22nd, I was invited to perform my full-led & laser costume show at Apla Ellinika Club in the area of Piraeus called Trouba which happens to get better and better (22.4.2018, Trouba, Piraeus GR).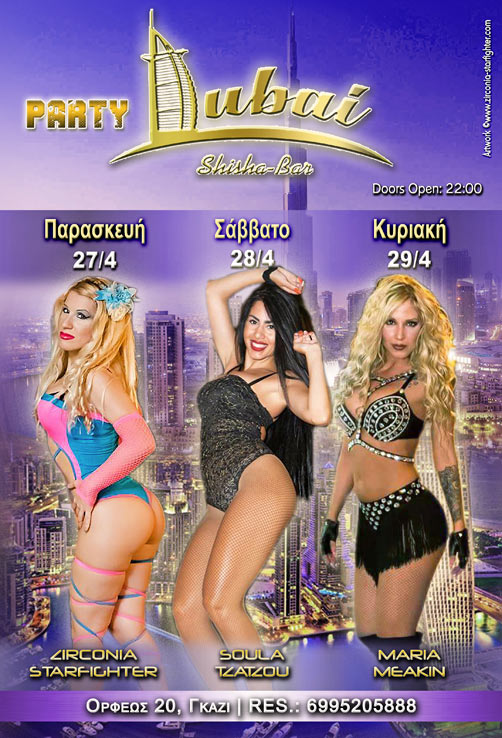 On Friday the 27th of April, I perform my "Maleficent" fire-show at Dubai Shisha Bar and we also celebrate the boss's birthday! The next day, on Saturday the 28th, I fly to Crete to perfom near Cactus Royal (Stalis, Crete 28th April - 3rd May 2018, Crete GR). There will be a cruise around Crete which will last for five days and, this will be a totally new experience for me. I prepared almost eight different costumes for all possible occasions occasions as it's about a series of VIP Events there. I return in Athens at the 3rd of May. Can't wait!

News 2018 | 2017 | 2016 | 2015 | 2014 | 2013 | 2012 | 2011 | 2010 | 2009 | 2008 | 2007