News

For upcoming events you can check out my:


Twitter



Feel free to add my banner on your page:


Modelmayhem.com

MySpace






News 2018 | 2017 | 2016 | 2015 | 2014 | 2013 | 2012 | 2011 | 2010 | 2009 | 2008 | 2007

News, events 2018



October 26, 2018
Zirconia Starfighter performing at The Karma Club(26.10.2018, Lefkada GR)

This month couldn't start better for me as I performed at one of my favorite clubs in the neighborhood, Saxar Club (5.10.2018, Athens GR). On Saturday the 6th I danced at an amazing new club in Paiania Area, close to Athens, named Infinity Club. I liked the people there a lot too! Hope you like the posters I created for both clubes I mentioned above.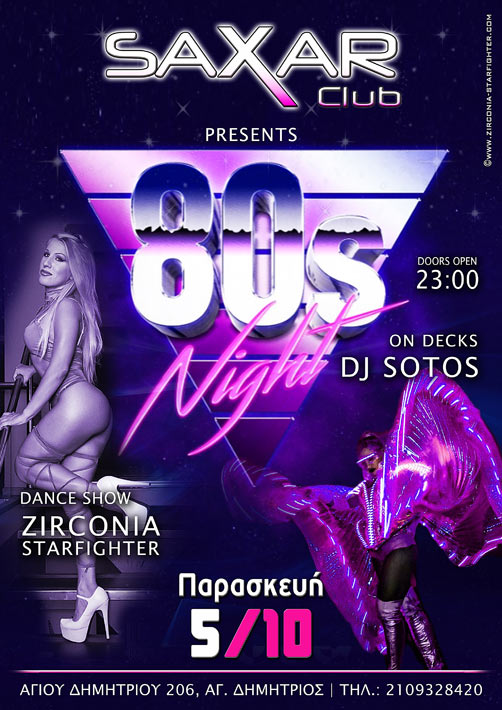 On Friday the 12th I flew to Crete and drived then to Rethymno, my favorite place by far there! I had the chance to visit again my old good metalhead friends and had so much fun together. The party I was dancing for that night was named "The Cage" and I happily danced in a cage after a long long time! The name of the club was Fortezza Lighthouse and it actually was the oldest, most popular and elegant as well in the whole Rethymnon Area (12.10.2018, Rethymno, Crete GR).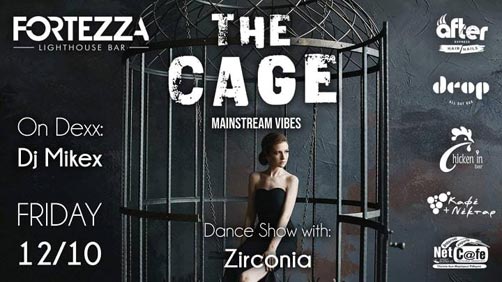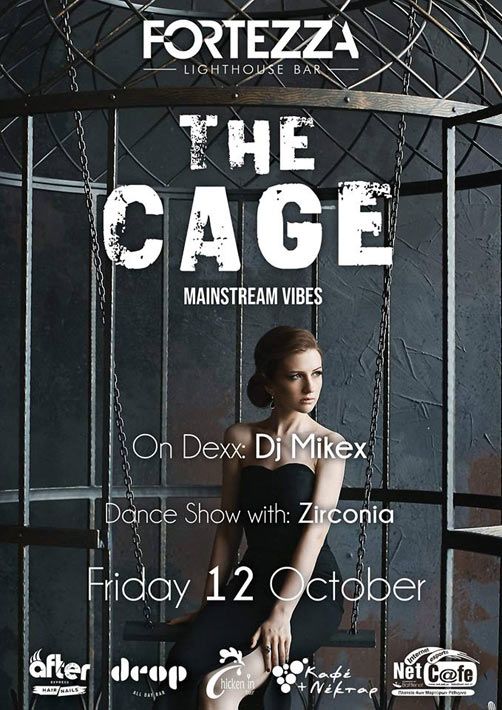 On Thursday the 18th I co-operated with "Judas" Party in Athens, dressed as the villain Maleficent at Pavo (18.10.2018, Athens GR). Later on Saturday, I danced at Dikastiro Club in Bournazi Area (20.10.2018, Peristeri, Athens GR).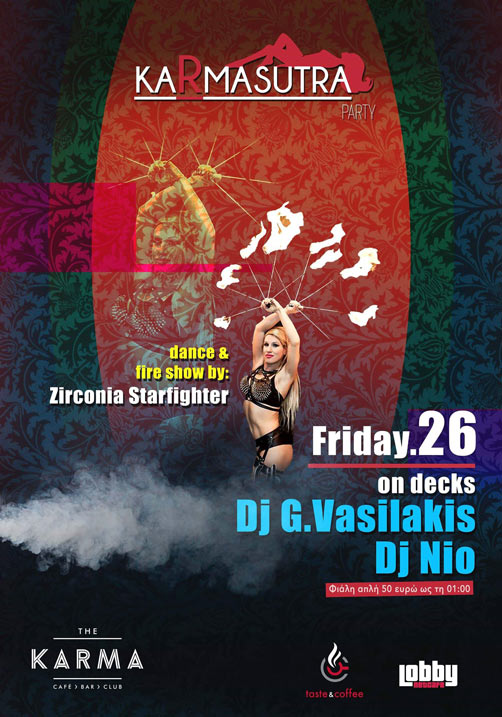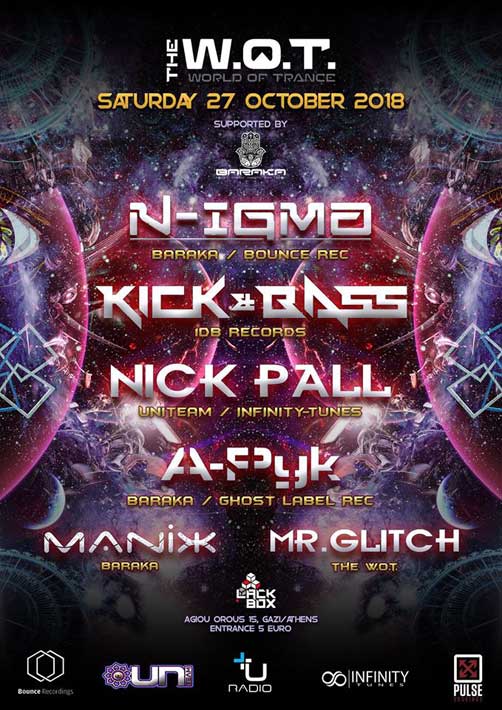 On Friday the 26th I travel to Lefkada, one of my favorite islands of my beloved Ionian Sea, to perform at the best club there, The Karma Club (26.10.2018, Lefkada GR). On Saturday I dance and perform at two completely different clubs in Gazi Area. First I dance at Dubai Shisha Bar and then at Black Box Methodia for 'The World Of Trance' (TWOT) team whith whom I co-operate a lot (27.10.2018, Gazi, Athens GR). A month full of fire and led/laser shows! Stay tuned for more of Zirconia Starfighter!

News 2018 | 2017 | 2016 | 2015 | 2014 | 2013 | 2012 | 2011 | 2010 | 2009 | 2008 | 2007